You're the Key to Your Oral Health Success
Brushing twice a day and flossing helps control the build-up of harmful bacteria. An automatic toothbrush is a great tool to control plaque.
Ask us
about our dental maintenance services.
Personalized Dental Recommendations
If you're still struggling to maintain your oral health, allow us to provide you with recommendations. Interdental brushes, rubber tip stimulators, tongue cleaners, irrigation devices, fluoride, and medicated rinses can all be helpful in maintaining your oral health.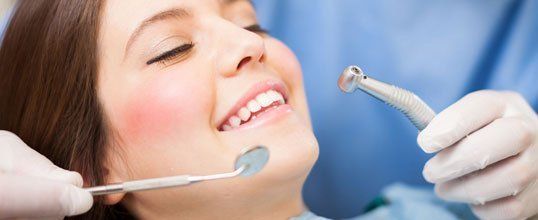 What to Expect From Your Maintenance Appointment
Oral cancer screening

Evaluation of pocket depths

Exam of X-rays

Exam of existing restorations

Periodontal cleaning

Oral hygiene recommendations
Maintaining a Healthy Mouth
After your treatment is complete, we recommend that you have periodontal cleanings four times a year. At these visits, the pocket depths and gum tissue health will be thoroughly evaluated to ensure good tissue health and stability. All plaque and tartar will be removed above and below the gumline. Visit Southern Minnesota Periodontics, P.A. today!