Same Day Teeth in Mankato, MN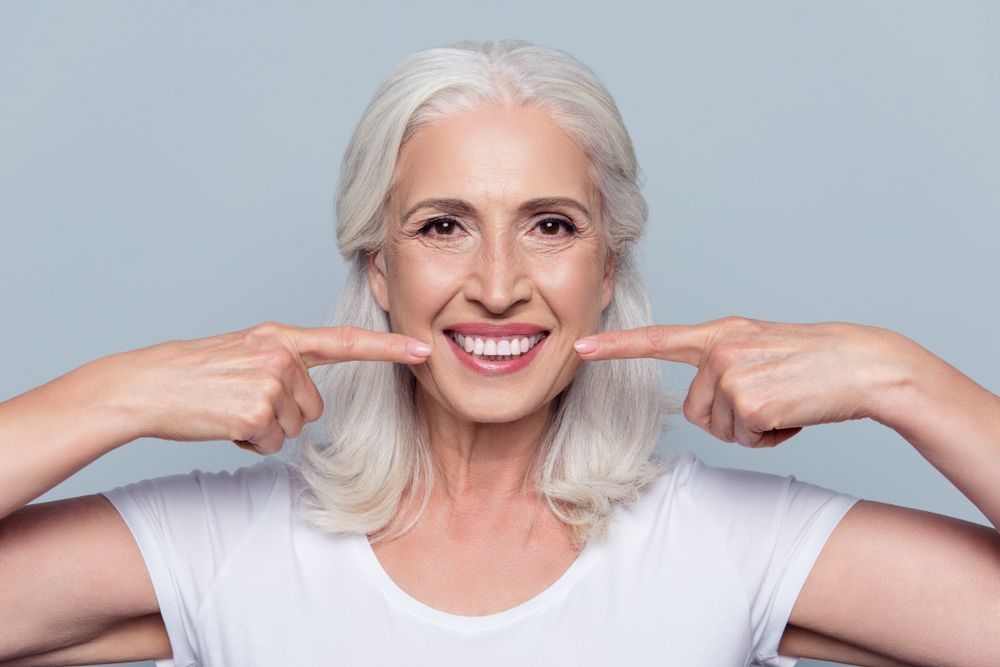 Have you lost multiple teeth and want to experience the benefits of a perfect smile but don't want to undergo multiple different procedures or months of waiting to achieve it? You certainly aren't alone.

Tooth loss can be devastating for those that experience it, particularly if you have multiple missing teeth. The impact on your ability to use your teeth properly and enjoy a healthy, attractive smile will be significantly compromised and you may suffer from embarrassment, social anxiety, and even depression. Until fairly recently, dentures and bridges have been the go-to restoration for replacing multiple lost teeth. However, these come with compromises and many patients are living with devices that are uncomfortable or failing.

Fortunately, there is an alternative that looks and acts just like your real teeth with no compromises and is available in just one visit to our offices. This solution is known as Same Day Teeth.




What are Same Day Teeth?
Same Day Teeth is the name given to an arch of prosthetic teeth that is custom-designed, manufactured and fitted to restore your smile in a single visit. This is made possible thanks to a combination of different technologies and the unique dental design of dental implants.

Dental implants are small, titanium posts that are inserted into the jaw bone and act as artificial roots for your replacement teeth. This approach is entirely different from those used in other restorations and ensures that no pressure or stress is placed on other natural teeth. The prosthetic teeth, which take the form of porcelain crowns, are then attached to these implant posts. Single teeth require a single implant post, while it is possible for multiple prosthetic teeth to be placed onto a molded arch which can then be secured on just four, six or eight implant posts.

What makes these artificial roots so secure is that the bone in your jaw regrows around them after they have been inserted. In conventional dental implants this regrowth takes up to six months, and the implants aren't secure until then. Although you will be fitted with temporary prosthetic teeth, your final arch of crowns won't be fitted until the posts are secure.


What Makes Same Day Teeth Possible?
So, what makes Same Day Teeth different from conventional implants? The way in which the implant posts are positioned. In conventional implants, they are placed into the jaw at a 90-degree angle. However, in Same Day Teeth, they are angled at 45 degrees and placed in strategic positions in the bone where the volume and density are the highest and there is enough support for them to be loaded with your artificial crowns immediately.

Key steps in your Same Day Teeth appointment include:
Images of your mouth and teeth are taken using a high-resolution camera and other imaging technology. These will be used to plan the placement of your implant posts and to design your customized crowns.
CAD (Computer-Aided Design) technology will then be used to create a precise and accurate design for your crowns which will be created while you wait. This will be done using CAM (Computer-Aided Manufacturing) technology.
While your prosthetic teeth are being made, you will have your dental implant posts inserted into your jaw.
Once the implants have been completed and the prosthetic teeth are ready, the mold will be attached to your implant posts.

What are the Benefits of Same Day Teeth?
Some of the most common-cited benefits of Same Day Teeth include:
An immediate smile transformation
You only need to attend one appointment at our offices
Your restoration is made while you wait and is still custom-designed specifically for your smile
Durability and stability of your restoration
No need for temporary crowns
No compromise on the quality of your restoration
A fully restored, beautiful smile that you can have confidence in
A permanent, long-lasting solution

Ready to have your smile transformed using Same Day Teeth? Contact Southern Minnesota Periodontics & Dental Implants in Mankato, MN today to schedule your confidential consultation (507) 345-7537.



​​​​​​​




​​​​​​​




​​​​​​​



​​​​​​​



​​​​​​​




​​​​​​​