Due to COVID-19 please complete the following prior to your appointment:
If you have any questions or request additional information please see our Safety Information
Welcome To Southern Minnesota Periodontics & Dental Implants

At Southern Minnesota Periodontics & Dental Implants, our staff is dedicated to providing you with outstanding care in a comfortable atmosphere. From periodontal surgery to dental implants, we strive to ensure that you're comfortable with your treatments by addressing your concerns and answering your questions. We have over 35 years of experience and our facility is equipped with cutting-edge technology and state-of-the-art equipment. Schedule an appointment today. Call (507) 345-7537. We provide FREE parking and FREE Wi-Fi.
Business Hours
8:00 AM – 5:00 PM Monday – Friday
Call for emergency care
OUR SERVICES
At Southern Minnesota Periodontics & Dental Implants, we offer a variety of services to care for your oral health.

Southern Minnesota Periodontics PA
99 Navaho Ave #102, Mankato, MN
Over 1,103 Reviews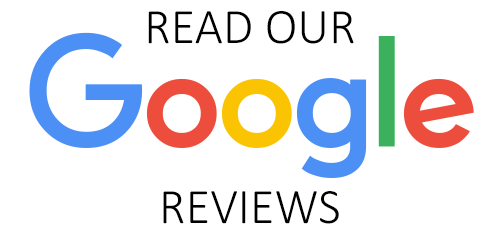 Just a minute to thank everyone at this office! Truly pleasant, caring & knowledgeable! I was so pleased I even asked their names at the desk on my way out- Melissa & Jade, Thank You & See You Again!
Jamie O.
1/13/2020

This was my first visit to Southern Minnesota Periodontics. I had bone graft surgery done 5 days ago. Everyone here was very friendly! Doctor Jernberg was polite & thorough. He went over all the details before, during and after the procedure. He even called me couple days later to see how I was doing which I thought was very professional!
Lorie G.
9/08/2019

I just went through a major periodontal surgery with Dr. Dolgov and he did an amazing job!
Can't thank him enough for taking all of the fear out of going to the Dentist/Periodntist anymore.
Richard C.
6/18/2020

Dr. Dolgov did an amazing job grafting my lower gum line this week. He is very knowledgeable and skillful. Both he and his assistant worked quickly and efficiently while at the same time were concerned with keeping me comfortable. This was not my first experience with Dr. Dolgov and his staff. I was very pleased with each appointment and appreciated the pleasant and helpful service I received from everyone in the office. I have great confidence in Dr. Dolgov and would highly recommend him to others.
Judy K.
2/17/2021

For those who just want the beans, I highly recommend Dr. Dolgov and his team at Southern Minnesota Periodontics (referred to as SMP hereafter). For those interested in backstory, process, and summary--keep reading. Like many others, my story is the same. A tale of repressed confidence emanating from sustained reluctance to social interaction due to preconceived notions of intolerable scrutiny. Scholarly articles correlating dental hygiene and employment speculate that a great smile increases the probability of employment by 50% and increases wage. Essentially, my smile has a face value.

My smile was a multifaceted barrier to entry combined with social stigmatization. It was time to a make a change. Due diligence prompted me to contact SMP. Prognosis after initial consultation…full restoration. Dr. Dolgov offered several options dependent upon my personal financial disposition. He also has in house and third-party financing. Careful deliberation led me to choose implants. First, impressions were taken and then an appointment was set with the anesthesiologist on the surgery date. I completed the pre-surgery physical and prepped before the surgery.

My surgery was an eight-hour intensive procedure including 28 extractions, bone shaping, 12 implants, stiches, and top/bottom temporary prostheses installation. I can honestly say I didn't feel any pain. That is until after the anesthesia wore off. All I remember was falling asleep and waking up with a new grill. True story! I had a 100% implant osseointegration success rate. Fast forward (temporary provisionals to get the vertical dimension of occlusion perfect, determining shape/size of the teeth, and choosing the gum color), I am waiting for the finals to be completed.

I have watched SMP move on up like the Jeffersons from their humble beginnings to their new facility. They have improved the patient experience. During my last visit, Dr. Dolgov let me bump my favorite tracks on his apple radio TV app. What dentist lets you do that? DJ Dr. Dolgov does. Humor aside, Dr. Dolgov tries to establish a proper personal relationship with his patients to create a family atmosphere. There were moments where we had a difference of opinion. I expressed my concerns and he took the time to explain. The aforementioned words do not properly describe my gratitude and appreciation for Dr. Dolgov. I would like to throw a special shout out to his dental assistant Felicia. She is the perfect blend of empathy and consideration. In all, it has been a very enjoyable experience. Thanks, SMP!!
Maurice
4/12/2021
/*container*/
/*testimonials div*/